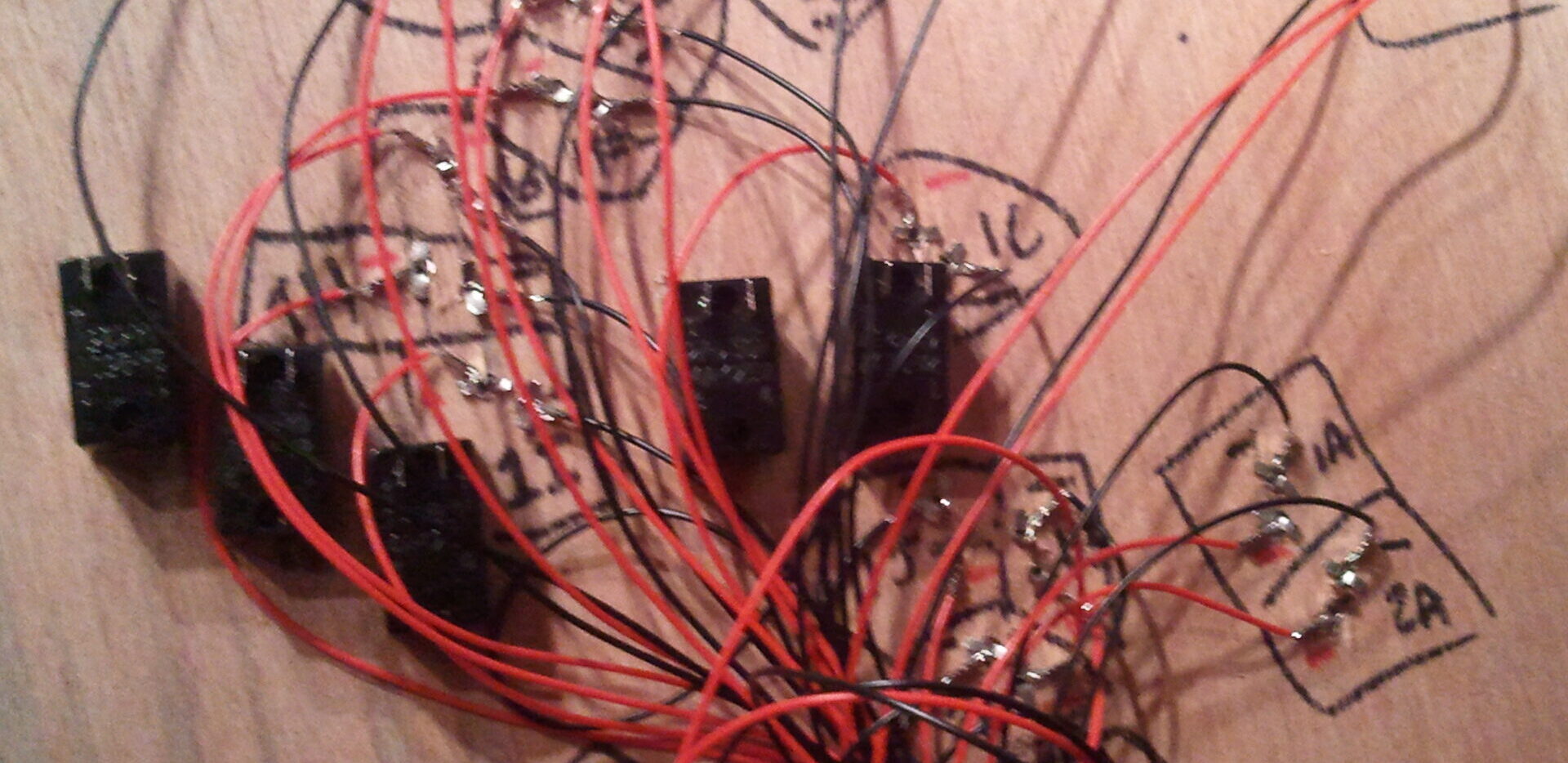 The layout is N gauge (9mm track gauge, 1:148 scale) – packing in more detail in a smaller space. It measures about 2 metres long by 1 metre deep, built on a custom made wooden frame.
It's an analogue layout – when I first started in the 1980s, digital control wasn't an option, and when I started again I couldn't face the hassle of converting my locos to DCC.

The layout has three independently controlled tracks – the twin tracks around the town, with the station yard, and the higher level single track. The sidings in the station yard all have isolating sections, controlled via switches on the track diagram.
The twin tracks are controlled with a Gaugemaster model D controller, and the upper track is controlled with a cheaper Gaugemaster Combi model. I also have a Gaugemaster HF2 and HF1 track cleaner connected to the twin track and single track respectively.
I use Peco Streamline track & points, simply because that's what I've always used, and have always been happy with them. The point motors are also all Peco, mounted directly to the bottom of the points through holes in the baseboard. All of the points are controlled using the stud and probe method, via the track diagram on the control panel.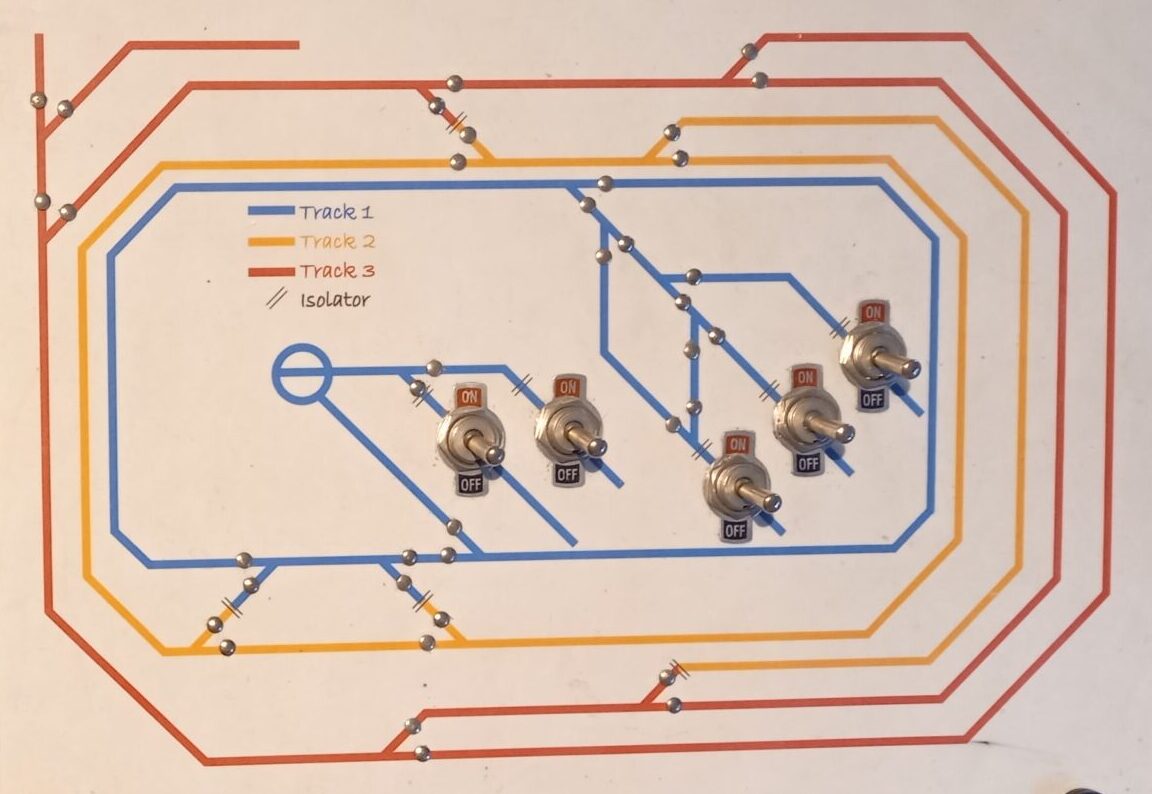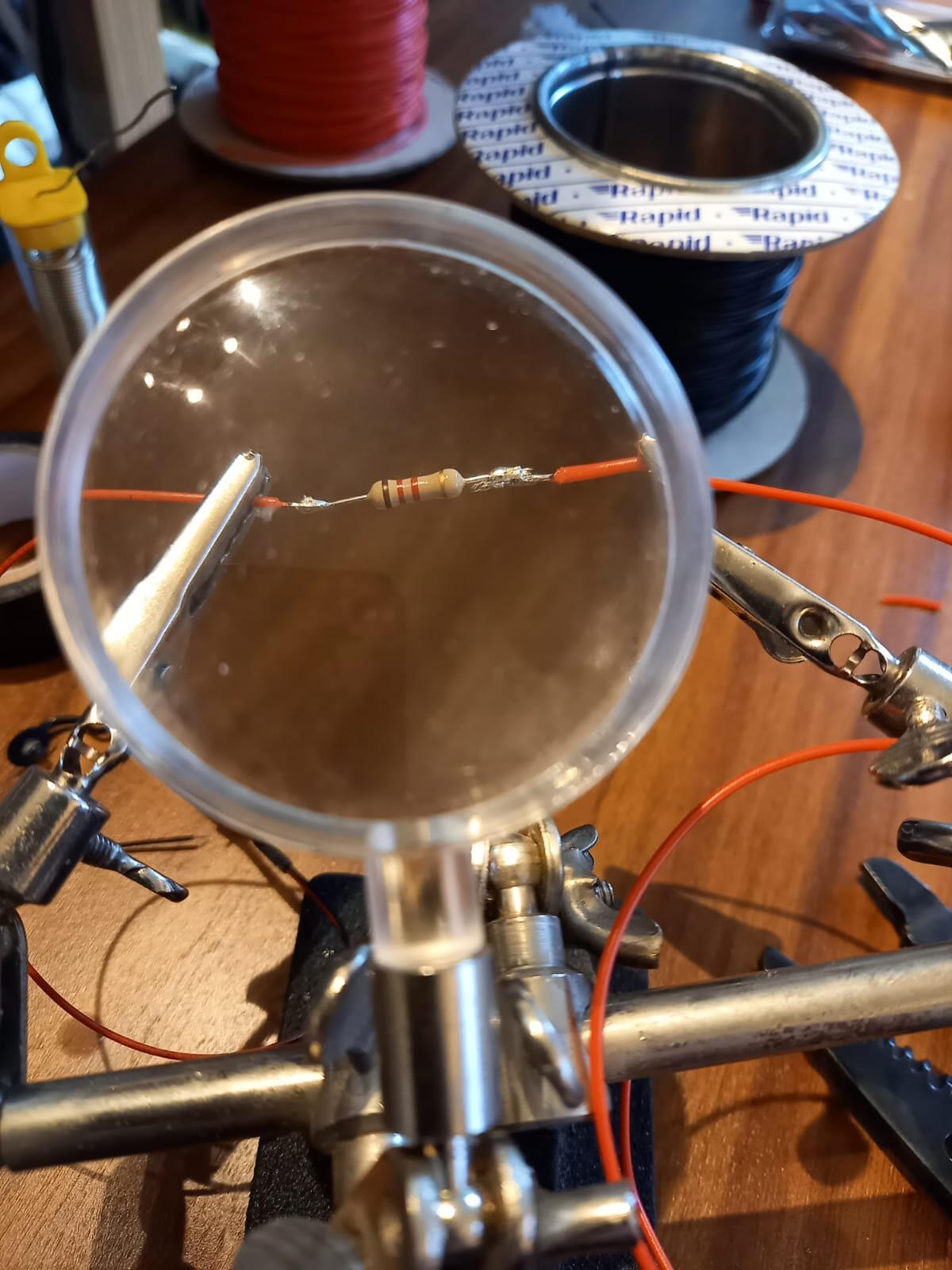 The lighting and lighting effects are controlled by two switches – one for the static lighting, one for the effects.
Street lights, platform & station yard lights are all on one switch. LED lights by Kytes. Each light is fed from the 12v DC accessory terminal on the Gaugemaster model D controller, and has a resistor fitted on the live lead to bring the voltage down to 3v.
All of the lighting effects are on another single switch, also fed from the 12v DC accessory terminal, with resistors to step down the voltage appropriately –
The Scout campfire and the fire in Ticklepenny Cottage are controlled from one circuit board, producing the random flame effect. The campfire has an orange and yellow LED, whereas the Ticklepenny Cottage fire has just the one dark orange LED.
The arc welder in Knowles workshop is controlled by a separate circuit board, with a blue and white LED.