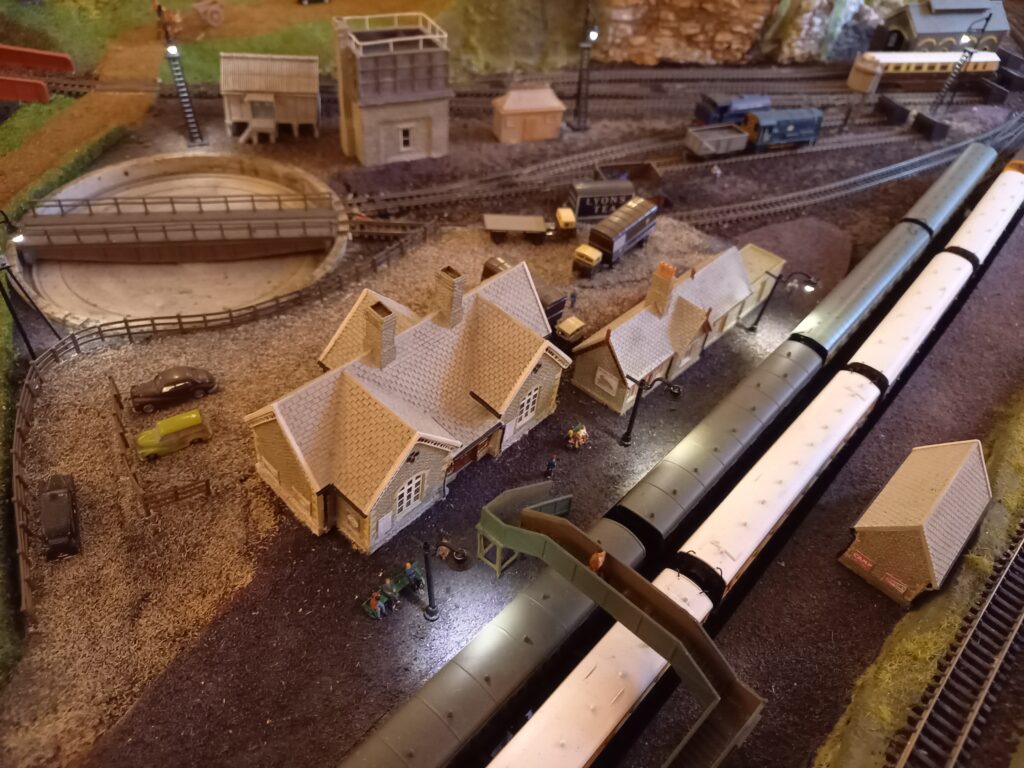 Ages ago I made some little changes here and there, and didn't post about them. Among those changes was the station car park.
It was a bit ridiculous just having a sloping car park up to the platform level, so I rebuilt it all at platform level, with an access ramp for vehicles. This also provides a loading dock on the far side, next to the turntable.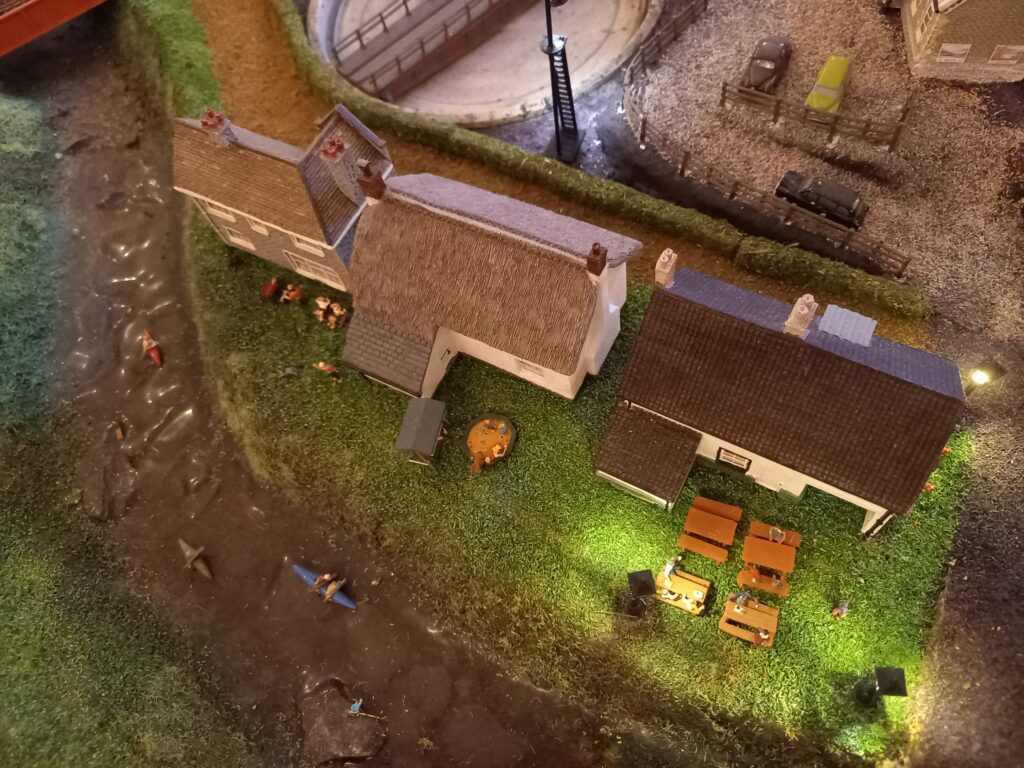 I've added lighting, tables, benches and pub patrons in the beer garden of the Mason's Arms.